How to use Virtual Try-On
1. Click on the shop online option on our website 
2. Click on the product category you're interested in 
3. Click on the frame you'd like to try on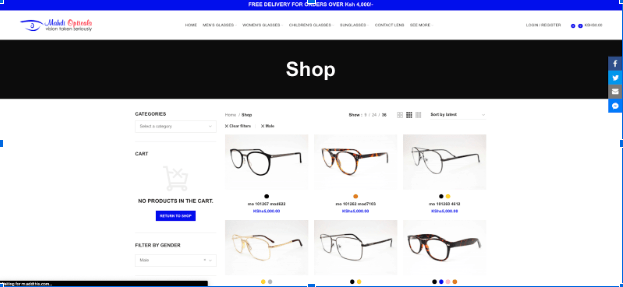 4. Click on the colour you prefer then click on the try on button that applies to you

5. The virtual try on window will come up where you will be presented with 2 options from the menu
Open your own photo – With this option you can upload your own picture (without glasses) and see how our glasses look on you.
Video mode – This option allows you to try out our glasses in real time. 

5. Pleased with the results? You can now add your prescription (if you have one) then proceed to check out.
Don't forget to share this feature with your friends and family for the best deal on glasses in Nairobi.